Automatic door repair and installation
Today it is impossible to imagine any residential or commercial building that is not equipped with automatic doors that are designed to let a large number of people through. Automatic doors are simply an indispensable element of any public building, shopping center, as well as other crowded place. Automatic doors are beautiful, fashionable, modern, and incredibly convenient as they don't require to be opened manually. Unlike regular doors, more careful automatic doors installation and maintenance are required. But they are more wear-resistant, as they are designed for more openings.
Contact us today to get your Door Closer Installation & Repaired at very affordable price according to your budget.
Our Sliding Door Services
✅ Residential sliding door repair/replacement
✅ Sliding screen door repair/replacement
✅ Sliding door rollers repair/replacement
✅ Pocket door repair/replacement

✅ Sliding glass door repair/replacement
✅ Sliding closet doors repair/replacement
✅ Sliding patio doors repair/replacement
✅ Sliding door track repair/replacement 
✅ Patio door security systems
STEP 1: YOU CALL US AND PROVIDE US WITH DESCRIPTION OF WHAT NEEDS TO BE DONE, PHONE NUMBER, ADDRES AND NAME
STEP 2: OUR PROFECIONAL TECHNICIAN WILL CALL BACK WITHIN 2 MINUTES TO BOOK AN APPOINTMENT
STEP 3: THE TECHNICIAN WILL CALL YOU 30 MIN BEFORE ARIVAL TO CONFIRM THE DETAILS
STEP 4: ONCE THE TECHNINIANS ARRIVES AND INSPECTS THE SCOPE OF WORK HE WILL GIVE YOU A QUOTE
STEP 5: SOON AS THE QUOTE HAS BEEN APPROVED, THE TECHNICIAN WILL BEGIN WORKING RIGHT AWAY.
STEP 6: AFTER INSPECTING AND APPROVING THE COMPLETED WORK, YOU CAN MAKE A PAYMENT VIA YOUR PREFFERED METHOD.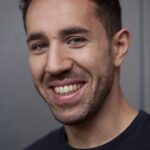 Very professional, nice and fast service, highly recommend to everyone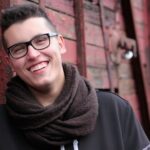 Thank you! You did a great job, very good prices, very pleasant service! Highly recommend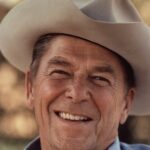 Excellent service, very good pricing. Very clean!  Highly recommend to everyone
Another advantage of automatic doors is noise and street dust protection.
Stylishly designed automatic doors easily fit into the exterior of any building.
Being a fairly new trend, automatic doors have become widespread throughout the world.
Before choosing the type of automatic door for particular buildings, it's better to know the building's entryway needs and the specific moments of the automatic door installation and repair, and only licensed contractors can provide such services.
Today we will cover automatic door types and their features and the main measures to take in case of automatic door malfunction.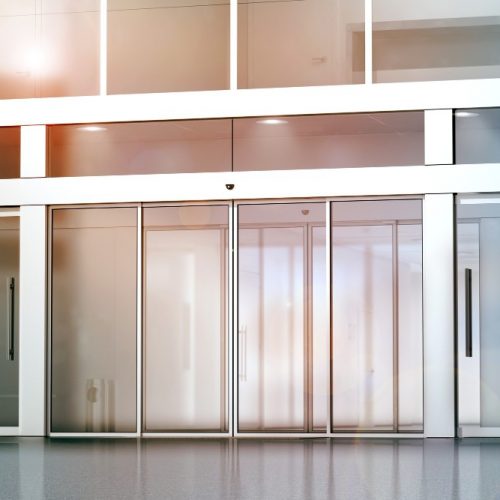 There are several types of automatic doors, the most popular of which are:
Swinging doors

Revolving doors

Folding doors
Automatic sliding doors operate on the complicated mechanism that activates the gear motor to drive the belt and pulley after receiving a signal from motion sensors. The latter is activated once the person reaches a particular door distance.
Automatic sliding doors consist of many components, such as a door operator, maintenance switch, door controller, activation sensor, gear motor, and many more. 
Taking into account the complexity of the sliding door system, automatic door installation and repair requires special skills. Also, regular automatic door maintenance is a must. Most sliding door manufacturers recommend doing an automatic door service at least once every 6 months. Ignoring this safety rule can be harmful to people.
Most automatic sliding door failures are related to power interruptions, sensor malfunctions, and broken rollers. If you face problems with automatic doors it is better to call an automatic door installation & repair service, as the automatic door installation and repair engage the technological aspects and hardly can be troubleshooter without a professional hand. 
The principle of an automatic swing door is opening a hinged / pivot door after receiving the signal from the motion spencer. The opening mechanism of an automatic door can also be activated by pushing the button. Automatic swing doors can be installed the ways to sweep open in the direction the inward or outwards. Also, swinging doors can be integrated into an existing door. An automatic swing door is easy to install. Usually, the swing automatic door installment process takes 5-12 hours depending on the door specification. Swinging doors are a long-term performing device. They can operate smoothly for five-ten years, but sliding doors require regular maintenance, at least once a year. The most common cause of problems with automatic swing doors is sensor malfunctions, which can lead to the unexpected danger if the heavy-weighted door will hit a walking person. In the case of an automatic door malfunction, the building maintenance staff can try to wipe the sensors before calling the automatic door installment and repair service. Sometimes sensor dirtiness can be a reason for the automatic swing door not working. If these automatic door repair measures didn't work and the door still does not close or open, or it's stuck in the middle position, it's better to call an automatic door installment and repair service.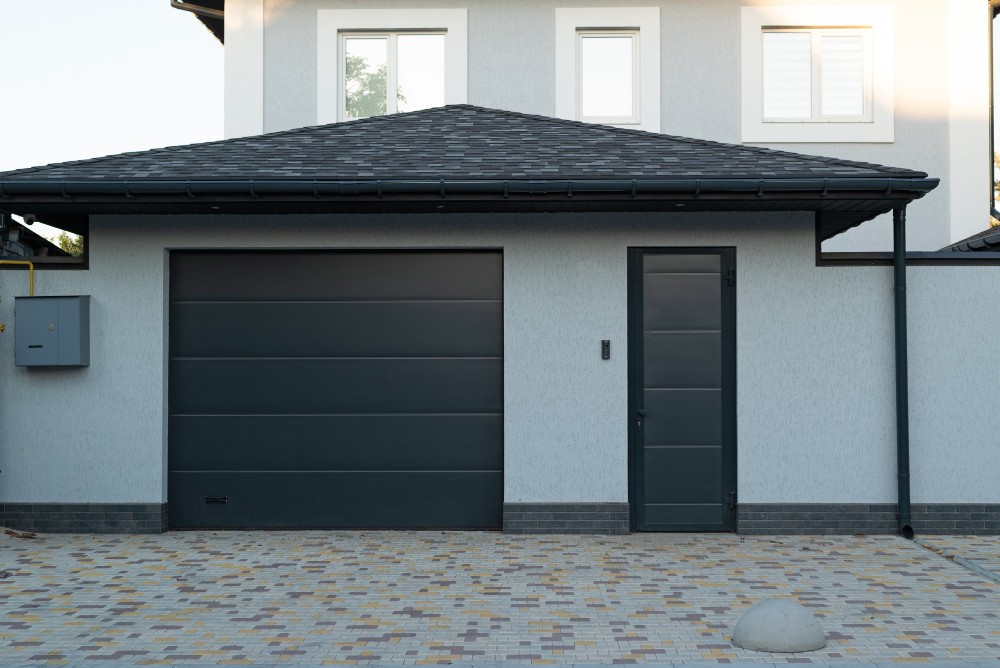 Automatic revolving doors are a perfect energy-efficient solution for building with heavy traffic. Consisting of three or four wings, revolving automatic doors can operate automatically or manually. There are various revolving door types to meet the needs of a particulate building. For example, in many world's subways, revolving doors are settled the way to move only in a one-way direction. The revolving automatic doors are designed to keep a door always open. But one door wing closed the gap, which helps to reduce loads on the HVAC system and save energy.Despite all its advantages, a revolving door is the most potentially dangerous type of automatic door and it requires a large number of security sensors. Also, this type of automatic door is very sensitive to overloads. Automatic revolving doors only have to be installed, maintained, and repaired by professional contractors. The experienced automatic door installation and repair experts have to communicate with the door manufacturer during all installation or repair processes because such types of doors are usually designed for a particular building and can have specific features.

Such types of automatic doors as folding and bi-folding are convenient for heavy-traffic buildings with a tight door space.Folding automatic doors consist of several parts that are connected by hinges. Moving rollers fold the door, and the closed-door does not look bulky.Folding doors is the 'youngest' type of automatic door, operated on the same sensor or button-activating mechanism.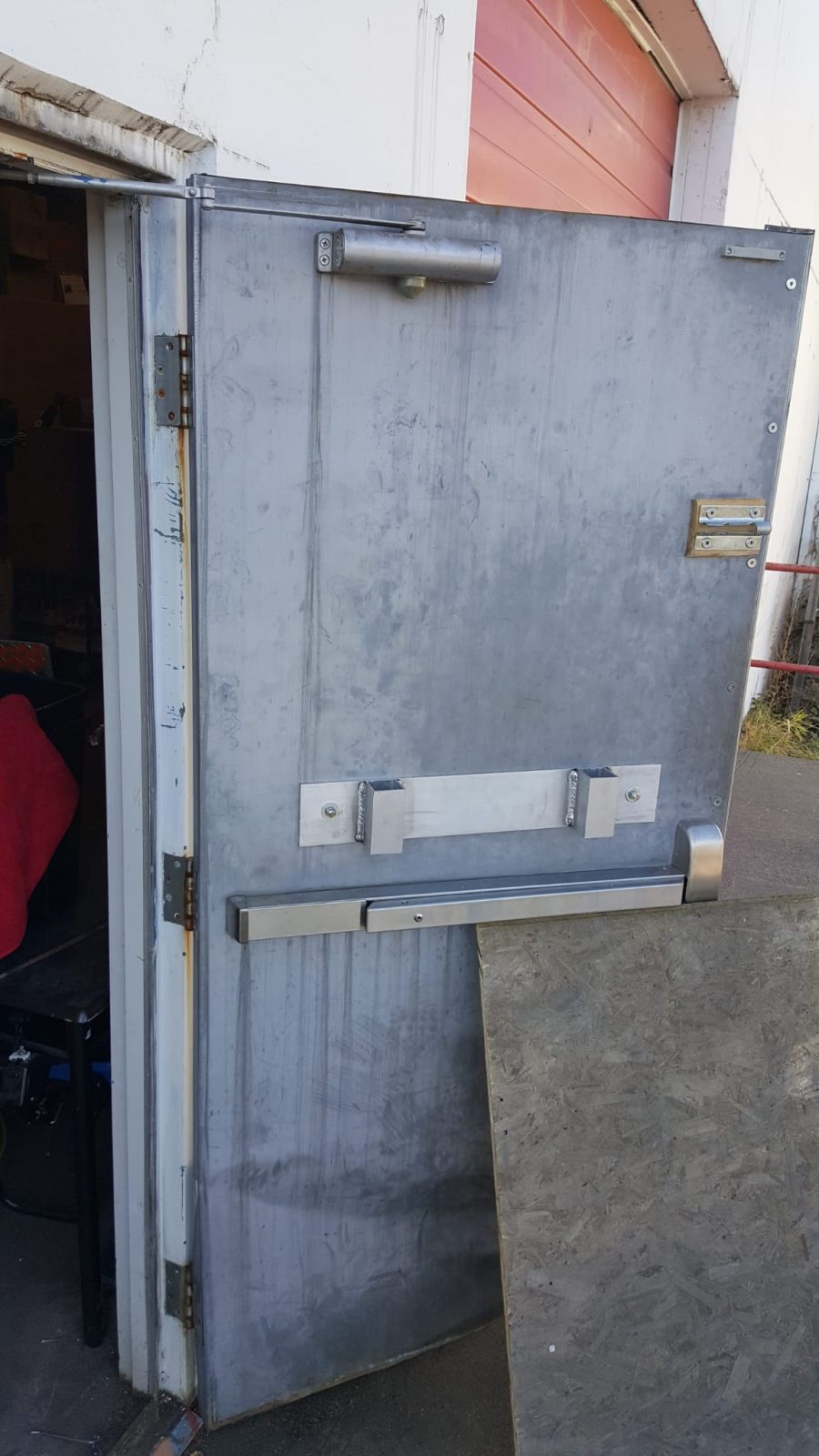 Automatic door repair and installation services.
Compared to the manual doors automatic doors operation engage the work both of parts and technologies.
Automatic door installation and repair require not only particular skills but also a many-year experience since it's not only a matter of a stylish design but also safety. An automatic door installation needs preparation with the help of the building staff and door manufacturer.
Our company provides professional and secure services of automatic door installation and repair both in commercial and residential buildings. We have installed and repaired dozens of automatic doors from different manufacturers and know the key aspects that should be taken into account before the automatic door installation to run the process smoothly.
Our team members are certified and well-equipped with parts and tools.
Once you need a consultation, an automatic door installation, or if your door does not operate well (not moving, uncontrollably moving, or stuck), contact our company and describe the problem. We will be happy to provide you with our high-quality automatic door installment or repair services. We offer a two-week warranty for the labor.
Contact us today to get your Door Closer Installation & Repaired at very affordable price according to your budget.